2012……..This will be the Year!
Looking back on 2011 and looking forward to 2012. Will this be the year? The year for the Salt Lake City Real Estate market to plant its feet, stand strong, and make a return to days of old? We think so. The many reports and articles I've read all indicate that home sales in Salt Lake County are up, existing homes for sale and current inventory is down. It is more difficult to find a great home for sale. Rentals are in demand and rents are up across the Salt Lake Valley. We believe that new construction will begin see an increase as 2012 progresses. There are so many indications that the economy is set to flourish. The last few months of 2011 were by far our most productive in several years and 2012 is poised to continue with the momentum. Though we have no crystal ball and can only express our opinions as professional Real Estate Agents. We feel this will be a very exciting year no doubt, not only in the Real Estate industry, but also as a country in general.
The political scene though not inspiring continues to be a topic of much interest. Prediction, Obama will no longer be with us after this year. Who will replace him? According to my wise uncle, anyone who runs against him will win this election. I know this great country is at a crossroads, a turning point. The outcome of this coming election is critical to our health and stability as a nation. It really is crucial that we remember our roots, the reason this country was established, the principle this country stands for. I admit, I have stood by not wanting to offend, not wanting to be accused of pushing my beliefs in God off on anyone not sharing in the same. Really? I can't do it. The lack of God from the political scene has been noted by many. The popular vote in America is a belief in God. So why should we work so hard to take the great spirit, the holy one, the redeemer out of every decision we make ? As a Country under God, do I want a leader representing me whom doesn't fear God? Do I want Christ taken out of the equation while decisions are made that will affect my children, their children, and generations to come? I think not and ask all voters to consider this question when casting their vote. Anyways, it wasn't my intent to post a political opinion but this one is personal. The Mayan calendar ends this year and some theories state it will be all over December 21st…… I'm not buying it but I also don't want to take any chances. If this is the final year, I say one must continue to praise the Almighty and give thanks for this wonderful life. Treat your neighbor and all living things with kindness and respect, continue to work and live with honesty, integrity, recognizing our faults and working diligently to correct them. Live each day overwhelmed with joy and filled with love and pride for Country, God and fellow man-kind.
With that being said I feel as I suspect many Americans feel. A change is coming for sure. Real Estate in Utah will surpass many expectations. Interest rates, foreclosures, Short Sales will impact the market. The desire for new Construction will drive the housing market to levels not seen in years. It's already happening. Utah home sales climbed for the sixth consecutive month in November, rising more than 10 percent compared to last year, according to a report from the Utah Association of Realtors. As I write this post on the first day of 2012 I am excited. This will be a great year. A year that I believe will mark the beginning of great changes. So enough of the small talk, let's get this Year started. Happy New Years!
Draper Real Estate - Draper Short Sales - Draper Homes for sale -Draper Luxury Homes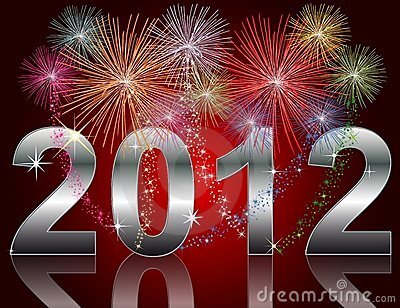 Herriman Homes for Sale - Herriman Real Estate - Sandy Homes for Sale - Holladay Homes For Sale - South Jordan Real Estate - Salt Lake City Real Estate - Utah Luxury Homes - Utah Luxury Real Estate - Salt Lake Homes for sale - Short Sale Listings - Bank Owned Homes - Sell Your Home - Buy a Home
Linda Secrist's Salt Lake City Real Estate Home Page • Salt Lake City Real Estate • Draper Utah Real Estate • Holladay Utah Real Estate • Sandy Utah Real Estate • Tremonton Utah Real Estate • South Jordan Utah Real Estate • Salt Lake Cities Top Real Estate Agent
BRETT BUTLER - LINDA SECRIST & ASSOCIATES - EVERYTHING THEY TOUCH TURNS TO SOLD!

www.lindasecrist.com
www.utahopenhouses.blogspot.com
FOLLOW US ON FACEBOOK