2014-02-03 15:13:33
Salt Lake Realtors housing market forecast
Last week was the annual Salt Lake board of Realtors housing market forecast breakfast. The highly anticipated event attended by Real Estate professionals from around Salt Lake City, UT did not bring any real estate news that realtors who are actively buying and selling homes throughout the year did not already know. The Utah Real Estate market had a phenomenal year. Prices of single family homes in Utah increased upwards of 17%. Home prices in Salt Lake County spiked in 3rd quarter and leveled out. We expect home sales in Utah to follow a similar pattern this year. Now is the time to start preparing your Salt Lake City, Draper, Sandy or Holladay home for placement on the Utah Real Estate market.
Below is the report by James Wood, Director of the Burea of Economic Research.
Salt Lake Housing market recovery
With a strong performance in 2013, Salt Lake County's residential real estate market has almost fully recovered from the worst housing recession in our history. Some of the most notable features of last year's market include:
● A 5 percent increase in single-family homes sales pushing total sales to 11,700 homes.

● $3.3 billion in home sales; $600 million more than 2012, up 22 percent.

● A 26 percent increase in condominium, town home and twin home sales for a total of 2,986 units.

● $546 million in condominium, town home and twin home sales; $171 million more than 2012, up 46 percent.

● $230 million in real estate commissions; $46 million more than 2012.

● A 15 percent increase in the median sales price of a home; $212,000 in 2012 to $245,000 in 2013.

● A 15 percent increase in the median sales price of a condominium, town home and twin home, $144,100 in 2012 to $166,000 in 2013.

Utah's Solid Economy Increases Demand for Housing

Salt Lake County's residential real estate expansion rests on the strong growth of the local economy. In 2013, the Utah economy had a solid year with an increase of more than 40,000 jobs and an unemployment rate less than 5 percent.
Utah currently ranks fourth among all states in relative job growth. In the second half of the year, however, the economy's momentum slowed a bit as higher interest rates, the sequester and the government shutdown cut into the growth rate. Despite this slight pause in high growth rates the statewide forecast for 2014 shows an increase in every major indicator with record highs for auto and truck sales, exports and nonagricultural employment (Table 1). Most important, employment has recovered from the Great Recession and job growth is leading to higher rates of net in-migration, a very favorable sign for the real estate and home building industry. Net in-migration is one of the most important drivers of demand for housing.
Salt Lake Home Sales on the Rise
The sale of single-family homes in Salt Lake County increased by 5 percent in 2013 to 11,686 homes (Table 2). Thirty percent of all sales in the county were in Salt Lake City although home sales in Salt Lake City increased by only 1.5 percent in 2013. Sandy and West Jordan were the next largest markets each with roughly 11 percent market share. Sales in Sandy and West Jordan were up 6.8 percent and 10.9 percent respectively. The small city of Bluffdale had the largest percentage gain in sales with an increase of nearly 52 percent to 103 total sales. Only two cities had declines in sales activity; West Valley down nearly 6 percent and Midvale, down about 1 percent.
Single-family home sales in Salt Lake County established an all-time high of 14,878 sales in 2006. By last year sales had recovered to 80 percent of that peak. However, it will likely be some years before the 2006 peak is reached since that was a level that was clearly unsustainable (Table 3). The combined single-family home sales of the Wasatch Front counties also peaked in 2006 at 29,303 units. In 2013, total home sales for the four counties were 23,555 units, 80 percent of the 2006 peak. Utah County is within 10 percent of its all-time high. In the last couple of years Utah County has had remarkable employment growth which has helped to boost home sales, particularly in the north end of the county. In contrast, the recovery in Weber County is lagging well behind the other counties.
Salt Lake Realtors have a significant share of the home sales market in the county. This has not always been the case. Historically, about one-third of all residential home sales have gone to home builders. Presently, the home builder's share is only 20 percent of all sales. In 2009 it was as low as 10 percent (Figure 1). The home builder's share of the market will improve in 2014 due to the recent increase in housing prices and decline of foreclosures. Rising home prices are bringing home builders back into the market. Over the past few years home builders simply could not compete with declining home prices due, in part, to price discounts on foreclosed and short sales properties. Now, with prices on the rise and the number of distressed sales greatly diminished homebuilders are in a more
competitive position.
Here is a link to the forecast. https://www.slrealtors.com/services/live/
As Real Estate Agents in Salt Lake City we are excited for the upcoming year, if you would like to speak with a professional Realtor about the upcoming sale of your Utah homes please contact a Linda Secrist & Associates team member.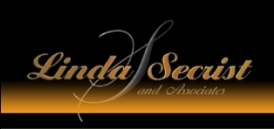 Subscribe to RSS Feed
Blog Archive
2018-05-22 10:13:42
High-Resale Value Projects You Can Tackle In a Weekend
2018-05-19 16:52:52
American Fork Canyon - Forest Lake- Miller Flat- Mary Ellen Gulch- Mineral Basin
2018-05-17 14:18:06
2 Luxury Open Houses- Saturday, May 19, 2018
2018-05-15 11:28:14
Home-Buying Millennials Face Fresh Set of Struggles  
2018-05-14 11:47:06
Ant Flat Road to Hardware Ranch and beyond!
2018-05-09 11:59:59
MOTHER'S DAY DREAM HOMES
2018-05-08 10:34:59
Utah City Ranks #1 for Achieving 'The American Dream'
2018-05-02 10:19:58
Celebrate Cinco De Mayo on Saturday, May 5, 2018
2018-04-30 16:13:43
5 Simple Ways of Staging the Exterior of Your Home Before an Open House  
2018-04-26 11:59:58
4 Luxury Open Houses- Saturday, April 28, 2018
2018-04-24 11:41:07
UtahTop In Country For Job Growth
2018-04-18 09:36:29
3 Luxury Open House Tours- Saturday, April 21, 2018
2018-04-16 13:38:46
In the Market for a House? A Quick Guide to Home-Buying This Spring
2018-04-10 09:16:08
Sneak a Peek In Willow Creek
2018-04-04 14:11:51
'April Showers'- A Great Day For An Open House Tour
2018-04-03 10:15:19
The Villas@Dimple Dell Model Home Event
2018-03-29 14:25:34
'Hop On Over' To Our 3 Luxury Open Houses, Saturday, March 31, 2018
2018-03-28 11:58:49
4 Things NOT to Do When Putting Your Home on the Market  
2018-03-22 09:35:54
'Spring Has Sprung'- 2 Luxury Spring Open Houses
2018-03-19 12:06:44
How to Increase Your Home's Curbside Appeal
2018-03-15 12:12:42
Luxury Open House, Saturday, March 17, 2018 12-3 PM
2018-03-14 11:36:18
The Economy Is Strong In Utah
2018-03-08 16:58:29
The Villas @ Dimple Dell 'March Madness' Grand Re-Opening
2018-03-05 12:32:44
Utah Ranked # 3 Best of States By U.S. News
2018-02-27 10:55:18
Top 10 Most Expensive Mistakes You're Making on Your Home
Click here to see ALL articles.