If you have ever had thoughts of a simpler life, dreams of owning a large acreage in small town America? Horse property with a year round stream and name as fitting as Spring City? I first met with the owners of this property in late Spring of 2014 and toured the property. I'm not a expert prepper but i have developed a interest in a self sufficient lifestyle. This home has it all, a year round cold mountain stream running through the property. A stream-fed cold cellar that the owners incorporated in the property from the early pioneer days. The property has an area for livestock, garden and a pasture area.
Rustic Country Beauty in Sanpete County
---
Price: $479,999
Amazing property and home in small town Spring City, Utah. Year round stream running through nearly 5 acres of lush landscaping and green pastures. Fabulous log style home with a huge deck for enjoying the shady afternoons. 6 bedrooms and 4 full baths. Hardwood floors open main floor. Horse property located in Spring City Utah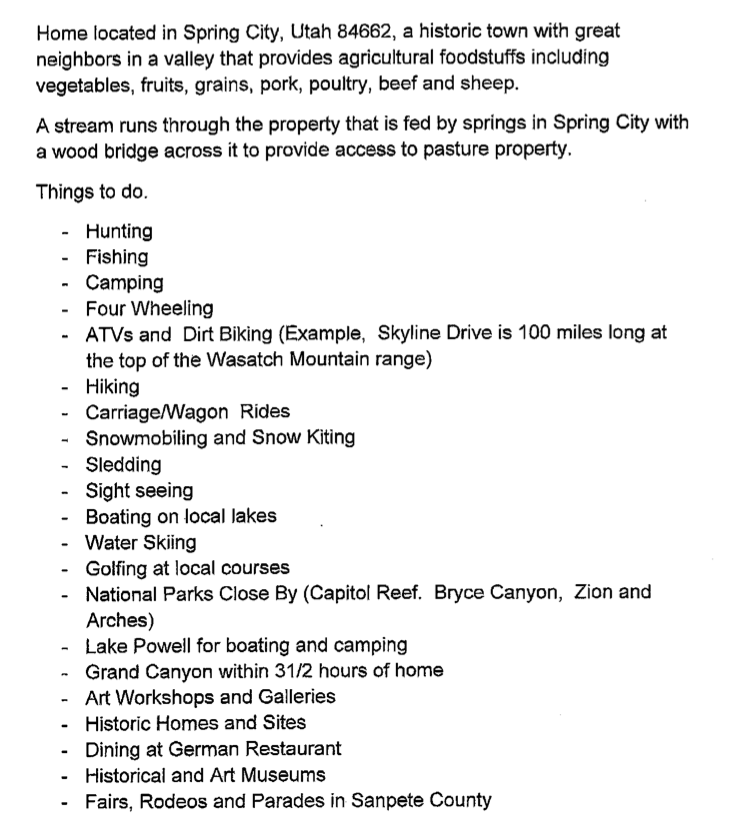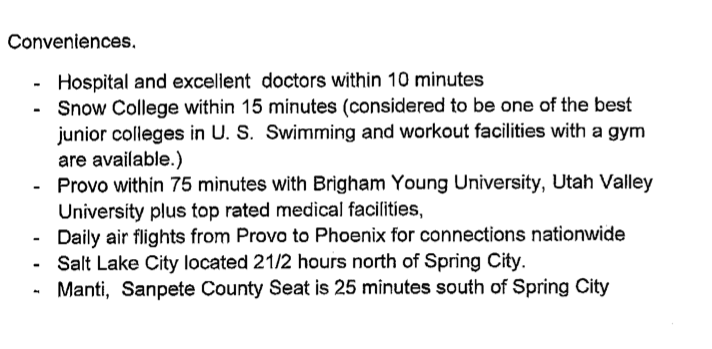 Spring City, Utah, settled by early Mormon pioneers in 1852. We are located in Central Utah, in the heart of Sanpete County, just five miles south of Mt. Pleasant (the geographic center of Utah). Nestled comfortably in the beautiful Sanpete Valley along the route of old Highway 89, Spring City looks out at the majestic Horseshoe Mountain and many other surrounding peaks. Originally known as the 'Allred Settlement', 'Little Copenhagen', and 'Canal', the city is famous for the fresh water spring in the middle of town which never runs dry. The entire town of Spring City is listed on the National Historic Register. Spring City, Utah was also named by Forbes magazine as America's prettiest towns.
Search for a Utah home near you