After several months of construction UDOT has completed Utah's first ThrU Turn Intersection in Draper at 123000 South and State Street. This 'innovative concept' is said to improve traffic flow by moving left turning vehicles away from the intersection. As a Draper Home Owner and a Draper Real Estate Agent, I pass this light several times each day. I loved the previous, traditional intersection and rarely had I been stuck in major delays. In fact, from my Home in Draper to the on ramp going Northbound on I15 was less than 5 -7 minutes. Since the opening of the ThrU Turn the time it takes to depart and arrive to my Home in Draper has been increased to near bothering limits. It's not the idea or the planning, it's the user's. In order for this concept to work properly it will require the cooperation of all drivers. UDOT has clearly marked and posted the law.. NO LEFT TURN... in every direction! It is going to take some time. After years of following the same pattern to and from my Home In Draper, I caught myself and have witnessed multitudes of drivers doing the same thing. Passing at least three no left turn signs and by habit attempting to turn left. Cars honked as they backed up behind me and I realized I had just become the idiot I had laughed at the day prior.
According to UDOT's Website, The TTI is based on an innovative intersection design successfully implemented in other states around the country. The design replaces left turns and provides a designated lane that leads to a U-turn approximately 400 feet past the intersection. Motorists wanting to turn left travel through the intersection make a U-turn and come back through the intersection from the opposite direction and turn at the intersection or their desired destination.
The TTI improves traffic flow, maintains access and enhances safety. By reducing left turns, the number and severity of crashes are greatly reduced. Additionally, the TTI is more bike and pedestrian friendly. I'm sure once the Draper Home owner's get familiar with the new restrictions traffic will begin to flow at accelerated levels Draper ThrU Turn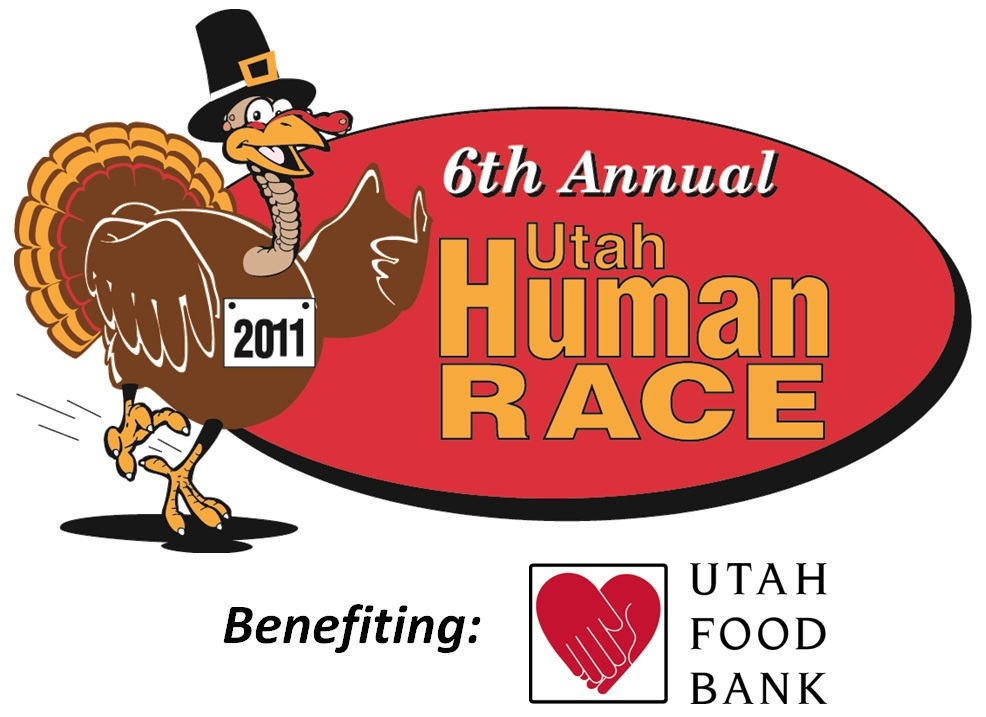 Other Draper, UT New and Events
Thanksgiving Day, November 24, 2011 - Rain or Shine
Enjoying Thanksgiving Day doesn't mean gaining a few extra pounds. So come burn a few calories and create lasting memories at the 6th Annual Utah Human Race, benefiting Utah Food Bank.
The idea behind the Utah Human Race is to get Utah's various communities to together to show how we as a state come together to feed those in need.
Register a Group of 5 to 10 people and get 20% off. Get everyone on board! Invite your family, friends, high school teams, church groups, distant relatives…or even your next door neighbor that you have been meaning to introduce yourself to for the past five years.
Held at Draper Spectrum on Thanksgiving Day, November 24, the Utah Human Race is a fun walk/run featuring both 5K and 10K distances. The race starts at 8 a.m. and is fun for the entire family!
This year–thanks to our great sponsors–we are providing long-sleeve Dri-Fit tech shirts to every runner!
Linda Secrist and Associates have several New listings and Homes for Sale in Draper, contact us about any Draper Real Estate questions or to schedule a appointment to see Homes for Sale in Draper
12223 S. 1840 E. Draper, UT 84020
Luxury Home for sale in the heart of Draper
over 9600 sq Ft large open and bright floorplan, expansive Mountain Views, 10 ft ceilings and walkout basement - This Home has it all!
Luxury Draper Real Estate in gated community!
Draper Luxury Home for Sale in a fabulous gated Draper community. $300,000 UNDER CONSTRUCTION COST. Fabulous gated brick & stone 2 story on 2 lots with unobstructed 360 degree views of Salt Lake from all three floors. Showstopper iron entry door, Viking appliances, wonderful master suite with fireplace, award winning theater with stadium seating, exercise room, indoor swim/spa, game room, 11 car garage with 14 ft. doors (3 car attached plus an 8 car garage) sports court, firepit. This home and package is an unbelievable estate.
Draper Home for Sale on Golf Course
Price Reduced on this fabulous Draper Home on The South Mountain Golf Course. Gorgeous custom rambler nestled in cul-de-sac, backing the 5th hole of South Mountain golf course. Totally private lot with opulent mountain view, 2 story waterfall, lush landscaping, patio and deck. Eight foot solid doors. This home has all the bells and whistles: huge vaults, travertine floors, solid wood beams, custom 2-tone cabinets and real stone on exterior. Great floor plan with stunning light and windows. Professionally designed with drapes and wood shutters. Above ground windows and walkout basement. A true WOW house
Amazing Draper Short Sale. Home is located in Suncrest. Beautiful custom home with valley views. Best street in Suncrest, close to pool and club house. Open, vaulted, tons of dark maple cabinets and beautiful stainless appliances, huge pantry and island and granite throughout. This beauty features a downstairs family/theater room and lots of storage. Indoor sprinkler and circulating hot water pump. All this for $90 a sq ft!
Linda Secrist's Salt Lake City Real Estate Home Page • Salt Lake City Real Estate • Draper Utah Real Estate • Holladay Utah Real Estate • Sandy Utah Real Estate • Tremonton Utah Real Estate • South Jordan Utah Real Estate • Salt Lake Cities Top Real Estate Agent