Draper, UT - The Cougars are axed in Draper, UT. This story about the mascot decision for the new Corner Canyon High School in Draper, Utah has gone viral. I think it is hilarious and was a topic of discussion with my client while showing homes in Draper just today. The jokes are all over concerning why the Canyons School Board would decide against the 'Cougar' mascot that was chosen in a vote by the upcoming generation of students. A few weeks ago I posted a blog on the name of the New High School in Draper and that my children still in Elementary had been given a list of potential mascots to vote on. Cougars won the vote but the School board voted to remove the Cougars and go with the Chargers. A War Horse! What has gained national attention is the reasoning behind the decision. Here are a few headlines from around the Nation. Including Connect2utah and yahoo sports!
Cougars Mascot Deemed Too Offensive For New Utah School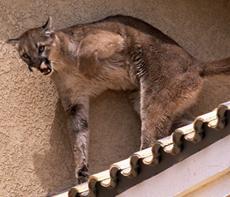 New school can't be Cougars because middle-aged women might be offended
The following article on www.foxsports.com
Future students at a Utah high school had their choice of mascot — a cougar — rejected by the school district because it could be seen as offensive to older women. The students, who in 2013 will attend Corner Canyon High School in Draper just south of Salt Lake City, were asked to vote on their new mascot and school colors, KSTU-TV reported Wednesday.
With 23 percent of the vote, the cougar was the top pick for the mascot, but board members of the Canyons School District expressed concerns over the appropriateness of using a mascot title that, according to the Merriam-Webster dictionary, can be used as a slang word for 'a middle-aged woman seeking a romantic relationship with a younger man.'
Instead the board members chose a war horse as the school mascot noting the alliteration of Corner Canyon Chargers. It was also an image of strength that could unify the community, the board noted
In making their decision, the school district also cited the fact that three other Utah high schools and Utah's Brigham Young University already used a cougar as their mascot, the FOX-affiliate station reported
Why they would even mention the older woman thing is beyond me! If they needed justification ...just stick with the Origina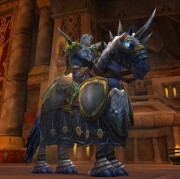 lity factor and also that maybe the University controversy. As a resident of Draper and a Draper Realtor I know Draper doesn't have a Cougar problem... My eyes are always on the lookout for these wild animals.. LOL! Anyways, all is good at my house and it seems the future kids are not as concerned about a mascot as the parents are! The WARHORSE- AKA the Charger will be fine!
Draper Real Estate - Draper Short Sales - Draper Homes for sale -Draper Luxury Homes
Herriman Homes for Sale - Herriman Real Estate - Sandy Homes for Sale - Holladay Homes For Sale - South Jordan Real Estate - Salt Lake City Real Estate - Utah Luxury Homes - Utah Luxury Real Estate - Salt Lake Homes for sale - Short Sale Listings - Bank Owned Homes - Sell Your Home - Buy a Home
Linda Secrist's Salt Lake City Real Estate Home Page • Salt Lake City Real Estate • Draper Utah Real Estate • Holladay Utah Real Estate • Sandy Utah Real Estate • Tremonton Utah Real Estate • South Jordan Utah Real Estate • Salt Lake Cities Top Real Estate Agent
BRETT BUTLER - LINDA SECRIST & ASSOCIATES - EVERYTHING THEY TOUCH TURNS TO SOLD!

www.lindasecrist.com
www.newutahrealestate.com www.utahopenhouses.blogspot.com
FOLLOW US ON FACEBOOK