Median home price in Salt Lake, Sandy, Holladay, Draper and South Jordan and surrounding areas rises for first time in 5 years according to the July 27 Salt Lake Tribune .


The Salt Lake-area single-family home market has suddenly shifted sellers' way. But at the same time buyers are finding mortgage interest rates at record lows - meaning that selling prices are rising for the first time since the 2007 collapse of the housing bubble.
The single-family median price was $214,900 in the second quarter, up nearly 6 percent from the same period in 2011, the Salt Lake Board of Realtors said Thursday in releasing its quarterly statistics.
The last time prices increased in Salt Lake County was in the second quarter of 2007, when the median reached a peak of $256,000.
On Thursday, mortgage buyer Freddie Mac said the average rate for 30-year fixed mortgages was down to 3.5 percent, the lowest over the past 60 years. The average on the 15-year fixed mortgage also was at a record low, 2.8 percent.
The number of single-family homes sold in Salt Lake County from April through May totaled 2,954. 12 percent more than during the same period last year. Singel-family homes sold in the second quarter were on the market for an average of 99 days, down from 122 days last year.
Along the wasatch Front - in Utah, Davis, Salt Lake, Weber, and Tooele counties - there were 6,002 single-family homes sold in the second quarter, up 11 percent from the same three months of 2011. The median price of all single-famil homes sold in those counties was $195,500, up 3 percent from last year.
There were 582 condominium sales in the second quarter in Salt Lake County, a 27 percent rise over the 459 units in the second quarter of last year. The median price of condos sold fell to $140,000, off 3 percent from $143,900 last year.
In Davis County, the median sales prices rose 3.42 percent from the second quarter of 2011 to the same period in this year, to $196,500. In Utah County, the increase was less sharp, from $191,900 in 2011 to $195,000 or a 1.62 percent increase.
Weber County saw the median price go from $143,212 in 2011 to $145,000, or 1.25 percent. Tooele County's increase was 6.5 percent, to $149,000.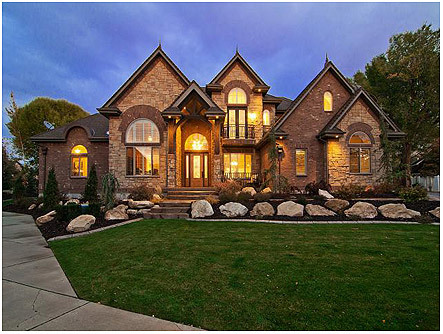 BRETT BUTLER - LINDA SECRIST & ASSOCIATES - EVERYTHING THEY TOUCH TURNS TO SOLD!
---
---
Linda Secrist's Salt Lake City Real Estate Home Page • Salt Lake City Real Estate • Draper Utah Real Estate • Holladay Utah Real Estate • Sandy Utah Real Estate • South Jordan Utah Real Estate • Salt Lake Cities Top Real Estate Agent
Draper Real Estate - Draper Short Sales - Draper Homes for sale -Draper Luxury Homes
Herriman Homes for Sale - Herriman Real Estate - Sandy Homes for Sale - Holladay Homes For Sale
South Jordan Real Estate - Salt Lake City Real Estate - Utah Luxury Homes - Luxury Real Estate - Salt Lake Homes Short Sale Listings
Bank Owned Homes - Sell Your Home - Buy a Home